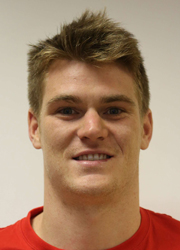 Team Canada has recorded their first victories of the 2020 Olympic Games in 2021 in men's volleyball and women's water polo. On Wednesday in Tokyo, the Canadian men's volleyball team won in straight sets over Iran, while in the pool, the Canadian women's water polo team pounded South Africa in a complete team performance.
In Canada's win over Iran, Team Canada won 25-16, 25-20, 25-22. The Canadian team was led by Gord Perrin of Creston, British Columbia, who had 16 points. Two more Canadians reached in the double digits in points as Nicholas Hoag of Gatineau, Quebec had 15 points, and Ryan Sclater of New Westminster, British Columbia had 11 points.
This was an extremely important game for Canada as they lost their first two games of the Olympic tournament to Japan and Italy. Iran meanwhile was undefeated heading into their contest with the Canadians. Canada still has Venezuela and Poland left in pool play.
In women's water polo, Canada pounded South Africa 21-1 after losses earlier in the tournament to Australia and Spain. Gurpreet Sohi of Delta, British Columbia led Team Canada in scoring with four goals. In a remarkable statistic, every Canadian who played in the game scored a goal. Canada has one more game left in Group A and that is against the Netherlands on Sunday.