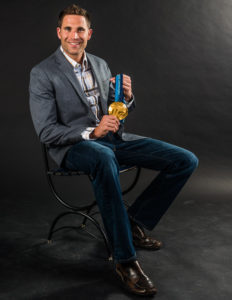 Canada is now the first ever Olympic gold medalists in mixed doubles curling. On Tuesday, the Canadian duo of Kaitlyn Lawes of Winnipeg, Manitoba and John Morris of Canmore, Alberta put down a performance of the ages in beating the Sports Illustrated favourites of Jenny Perret and Martin Rios of Switzerland 10-3.
Unlike the top read sports magazine in the United States which predicted a Switzerland gold medal, the Canadian Sport Scene successfully predicted a gold medal for Morris and Lawes.
Lawes and Morris have now each won two gold medals. Lawes was the third for Jennifer Jones at the 2014 Olympic Winter Games in Sochi and Morris was the third for Kevin Martin when he won a gold medal at the 2010 Olympic Winter Games in Vancouver.
Canada should now be the clear cut favourites to win all three gold medals in curling. Kevin Koe of Calgary, Alberta will skip Canada on the men's side and Rachel Homan of Ottawa, Ontario will skip Canada on the women's side.
The win for Lawes and Morris is even more impressive when you consider the fact that Canada has never won the gold medal at any World Mixed Doubles Curling Championship, and they beat the same Switzerland team who beat Joanne Courtney of Edmonton and Reid Carruthers of Winnipeg 6-5 in the gold medal game of the 2017 World Championship in Lethbridge.