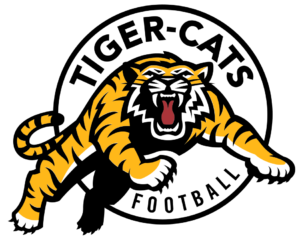 Kiondre Smith of Markham, Ontario contributed to a stunning Hamilton Tiger-Cats's 48-31 win over the Winnipeg Blue Bombers on Saturday at Tim Hortons Field in Hamilton, Ontario. This was Smith's first Canadian Football League touchdown and was a 54-yard catch from Tiger-Cats quarterback Dane Evans with one minute and 54 seconds left in the first half. The touchdown put the Tiger-Cats up 33-14 at the time.
This is Smith's rookie season in the CFL. A product of the University of Guelph Gryphons, Smith has 15 catches for 229 yards and one touchdown in his first 13 CFL games.
The Hamilton win was considered an upset. The Blue Bombers headed into the game with a spectacular record of 12 wins and one loss, but on Saturday could not find an answer in stopping Evans, who had five touchdown passes. Winnipeg's previous loss came to an Eastern Division opponent, as they were beaten 20-17 by the Montreal Alouettes in overtime on August 11.
There were two other upsets this past weekend in the CFL. The Edmonton Elks defeated the Saskatchewan Roughriders 26-24 and the British Columbia Lions defeated the Calgary Stampeders 31-29 in overtime. The Lions got a win even though their number one quarterback Nathan Rourke did not play because of a sprained ligament in his foot.