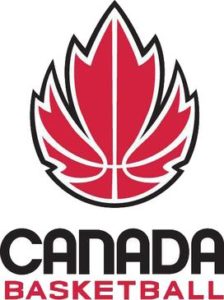 Team Canada is a perfect 4-0 after pool play of the 2018 FIBA Men's 3×3 World Cup from Bocaue, Philippines. Team Canada will now play the Netherlands in one of four quarterfinal games on Tuesday. It is the very first time ever that Team Canada is participating in the 3×3 Men's World Cup of basketball.
In Pool C action, Canada opened the tournament with a 21-15 win over Mongolia on Saturday. Steve Sir of Edmonton, Alberta led Canada in scoring with nine points. It was an impressive comeback for Canada because according to the Canadian Press, Canada at one time trailed Mongolia 8-0.
Canada then improved to 2-0 on Saturday with a 20-17 win over Russia. Sir once again led Canada with 12 points.
Then on Monday, Team Canada once again won both of their games. They defeated the host Philippines 20-19 and then hammered Brazil 22-4. In Canada's win over the Philippines, Michael Linklater of Thunderchild First Nation, Saskatchewan led Canada in scoring with nine points and in Canada's win over Brazil, Sir and Michael Lieffers of Saskatoon, Saskatchewan each had eight points for Canada in their 18 point win.
Canada's quarterfinal game against the Netherlands will be at 1:15 a.m. on Tuesday. The other quarterfinal games will have Serbia versus Mongolia, Latvia versus Poland and Slovenia vs. Ukraine. The semifinals will be at 2:45 and 3:15 a.m. with the final at 7 a.m.