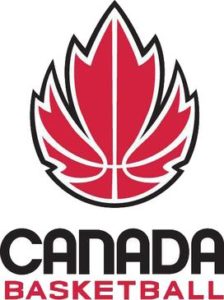 Team Canada has won its first game of the 2018 Women's Basketball World Cup. On Saturday, Team Canada trounced Greece 82-51 in Tenerife, Spain.
Kim Gaucher of Surrey, British Columbia led Canada with 16 points. Three other Canadians reached double digits in scoring. Nirra Fields of Vancouver, British Columbia had 13 points, Kia Nurse of Hamilton, Ontario had 12 points and Nayo-Raincock Ekunwe of Toronto, Ontario had 11 points. Team Canada was led in rebounding by Raincock-Ekunwe and Ruth Hamblin of Smithers, British Columbia, who had eight rebounds each. Canada's assist leader was Gaucher with five primary helpers.
In other Group A action on Saturday, France trounced South Korea 82-63. There is no doubt that France will be Canada's stiffest competition in Group A play. In Group B, Australia beat Nigeria 86-68 and Turkey beat Argentina 63-37. In Group C, the host team from Spain beat Japan 84-71 and Belgium hammered Puerto Rico 86-36. In Group D, China beat Latvia 64-61 and the United States beat Senegal 87-67.
Canada is seeded sixth and is trying to win their third ever medal in the history of the tournament. They previously finished third at the 1979 World Basketball Championship for Women at the Jangchung Gymnasium in Seoul, South Korea and at the 1986 World Basketball Championship for Women in Moscow, Russia.