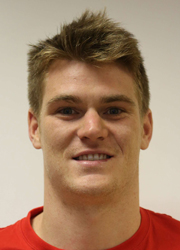 Team Canada remains alive at the 2018 World Men's Volleyball Championship in Italy and Bulgaria. On Saturday from Sofia, Bulgaria, Canada beat Iran in five tight sets, 25-20, 20-25, 25-15, 23-25, 15-12.
Team Canada won despite a scoreboard malfunction which delayed play with Canada leading Iran 5-1 in the fifth set. Two Canadians reached double digits in scoring. John Gordon Perrin of Creston, British Columbia led Canada with 31 points, while Nicholas Hoag of Gatineau, Quebec had 27 points. Perrin led Canada with 27 spikes and three blocks, while Hoag led Canada with four aces.
The win snapped a three game losing streak for Team Canada. During the streak, Canada lost 25-22, 19-25, 25-23, 25-18 to Brazil on Monday, 25-22, 25-21, 22-25, 25-17 to France on Tuesday and 25-17, 25-14, 21-25, 25-17 to the United States on Friday.
The losses to Brazil and France closed out the first round of Pool B play for Canada. Despite losing to Brazil and France, Canada was good enough to finish fourth in the pool after earlier wins against Netherlands, Egypt and China. The loss to the United States came in their first game of Pool G second round action. A win over Bulgaria on Sunday means that Canada will finish second in Pool G. However that does not guarantee a spot for Canada in the third round. That is because only the top two second place teams from the second round advance.