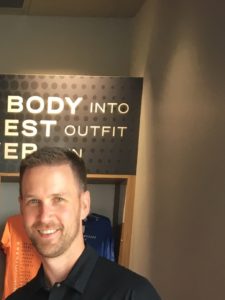 Team Canada came through with a commanding 8-3 win on Wednesday at the 2023 World Men's Curling Championship in Ottawa, Ontario. With the win, Canada is now in a fourth place tie with Japan and Scotland as all three teams have a record of four wins and two losses.
The big end for Team Canada was the fourth end, as the Canadian team skipped by Olympic gold medalist Brad Gushue of St. John's, Newfoundland, stole three points. Team Gushue was able to get three of their rocks in behind three guards, and Czechia was unable to get to any of the Canadian stones with their final rock. Gushue's Olympic gold medal came at the 2006 Olympic Winter Games in Turin.
Gushue curled 94%. Second E.J. Harnden of Sault Ste. Marie, Ontario curled 92%. Third Mark Nichols of St. John's curled 83%. Meanwhile, the leads Geoff Walker of Beaverlodge, Alberta, and Ryan Harnden of Sault Ste. Marie combined to shoot 91% and 100% respectively. Walker was 91% after 16 rocks and Harnden was 100% after two rocks.
The three teams ahead of Canada are Sweden, Switzerland and Norway. Sweden has a perfect record of six wins and zero losses. Switzerland is in second place at six wins and one loss, and Norway is in third place at five wins and one loss. Switzerland and Norway have already beaten Canada, while Canada plays Sweden Friday night. Switzerland's only loss came on Monday morning when they were beaten by Italy, 8-4. Norway's only loss came to Switzerland, when they were beaten 11-4 on Monday night.