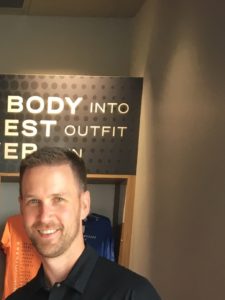 Team Canada will face Team Scotland in the gold medal game of the 2023 World Men's Curling Championship in Ottawa, Ontario. On Saturday, Canada clobbered Sweden 9-1 in one of two qualification games and then beat Switzerland 7-5 in one of two semifinal games.
The Canadian team skipped by Canadian Olympic gold medalist Brad Gushue of St. John's, Newfoundland, curled 91% as a team against Sweden. Lead Geoff Walker curled a remarkable 98%. Leading 3-1 after five ends, the Canadians stole six consecutive points (one point in the sixth end, three points in the seventh end and two points in the eighth end).
In Canada's win over Swirtzerland, Canada stole a point in the first end. The early steal gave Gushue's squad the necessary confidence to take control. Gushue led Team Canada by shooting 95%. The game was tied at five points apiece heading into the 10th ends when Team Canada scored two points with the hammer for the victory.
Canada will now play Scotland in the final. Scotland beat Italy 9-8 in the other semifinal. Italian skip Joel Retornaz attempted a difficult split to win the game. He was able to get his shooter in the rings, but the rock he was trying to raise came just short from the house. The Italians had beaten Norway 8-4 in the other qualification game.
In the round robin of the 2023 World Men's Curling Championship, Canada lost to Scotland 6-3 on Thursday. Gushue won the gold medal at the 2006 Olympic Winter Games in Turin.