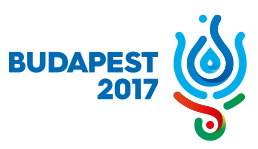 Team Canada has advanced to the semifinals of the 2017 World Aquatics Championships in Budapest, Hungary.  On Monday, Canada shocked the host Hungarians 6-4 in the quarterfinals.
It was an exceptional game for Monika Eggens of Maple Ridge, British Columbia. Eggens scored five goals including the game winning goal. In fact, Eggens scored Canada's first five goals of the contest before Emma Wright of Lindsay, Ontario added key insurance with a big fourth quarter goal to extend Canada's lead from 5-4 to 6-4.
This was Hungary's first loss of the tournament. In their first three games, they outscored their opposition 54-24.
Canada will now play Spain in the semifinals (www.cbcsports.ca) on Wednesday at 2pm MT. Spain beat Greece 4-2 on penalty shots after being tied at 10 goals apiece. The other semifinal will have Russia against the United States. Russia beat Italy 9-8 and the United States beat Australia 7-5. The gold medal game and the bronze medal games will take place on Friday.
The men's quarterfinals in water polo at the 2017 World Aquatics Championship in Budapest takes place on Wednesday. Montenegro plays Greece, Hungary plays Russia, Serbia plays Australia and Croatia plays Italy. The men's gold medal game will take place on Saturday and can be seen on www.cbcsports.ca at 12:30 p.m. MT.