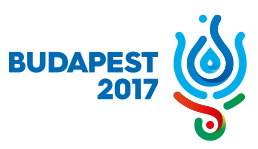 Team Canada has advanced to the quarterfinals in women's water polo at the 2017 World Aquatics Championships in Budapest, Hungary. On Saturday, Canada hammered New Zealand 16-3 in the first round of the knockout stage and will now play the host Hungarians in the quarterfinals.
In Canada's win over New Zealand, five players had multi-goal games. Joelle Bekhazi of Hamilton, Ontario led the Canadian team with four goals. Emma Wright of Lindsay, Ontario recorded a hat trick, while Monika Eggens of Maple Ridge, British Columbia, Kyra Christmas of Calgary, Alberta and Elyse Lemay-Lavoie of Montreal, Quebec had two goals each.
It was not a bad day overall for the other women's water polo team from the continent of Oceania. That is because Australia hammered France by a score of 16-2. In the other first round playoff games, Spain beat China 13-5 and Russia beat the Netherlands 11-10. In the other three quarterfinal games, Italy will play Russia, the United States will play Australia and Greece will play Spain.
Canada will have their hands full with Hungary. The Hungarian women will get to play in their home swimming pool and in front of a large Hungarian crowd. The Hungarians will also be heading into the game with an immense amount of confidence. They went through Group C action undefeated and outscored their opponents 54-24 in three games.