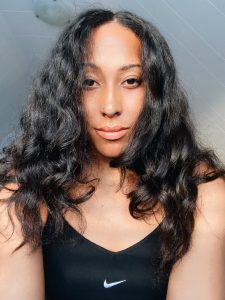 Team Canada came away with a stunning five set win over Brazil in the Women's Volleyball Nations League in Bangkok, Thailand on Thursday. Canada improved to a record of five wins and five losses for 15 points. It should be noted that Canada did not get the full three points in their win over Brazil, as they had to settle for two points because they won in five sets. Nonetheless, it was a gritty win for Canada, who came away with a 28-30, 25-22, 25-23, 21-25, 17-15 win.
Just how significant was the Canadian win over Brazil? Well, the Brazilians have a rich history in women's basketball as they have won five Olympic medals including the gold medal at the 2008 Olympic Games in Beijing and the 2012 Olympic Games in London. Brazil has also reached the final at the last three Women's Volleyball Nations League tournaments (lost to the United States in Nanjing, China in 2019, to the United States in Rimini, Italy in 2021, and Italy in Ankara, Turkey in 2022).
Four Canadians reached double digits in points. Opposite hitters Alexa Gray of Lethbridge, Alberta had 25 points, opposite hitter Kiera Van Ryk of New Westminster, British Columbia had 19 points, middle blocker Emily Maglio of Cranbrook, British Columbia had 13 points, and middle blocker Jazmine Ruth White of Oshawa, Ontario had 12 points. Gray had a game-high 22 attack points, two blocked points and one ace. Van Ryk had 15 attack points, three block points, and one ace. Maglio had five attack points, and an impressive eight block points. White had seven attack points, four block points, and one ace.
Canada has a gigantic game against Italy on Friday. The Italians are at five wins and four losses for 13 points. The winner will move into eighth spot. Canada's last preliminary round game is Saturday against the Netherlands. With the loss, Brazil drops down to seven wins and three losses, and is in a third place tie with Turkey and Germany.