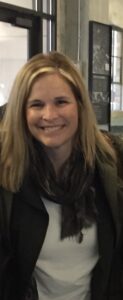 Team Canada is in the final four of the 2023 World Mixed Doubles Curling Championship in Gangneung, South Korea. On Thursday, Canada clinched first place in Group A with a  7-6 win over South Korea. The Canadian team was comprised of Olympic gold medalist Jennifer Jones of Winnipeg, Manitoba and Brent Laing of Meaford, Ontario. Jones won the gold medal in women's curling at the 2014 Olympic Winter Games in Sochi.
In order for Canada to finish in first place they not only had to beat the South Korean duo of Jiyoon Kim and Byeongjin Jeong, but they also needed Estonia's Marie Kaldvee and Harri Lill to lose to the Netherlands duo of Vanessa Tonoli and Wouter Goesgens as well. The Netherlands came away with an 8-6 victory.
Canada will next play either the United States or Scotland on Friday morning in the semifinals. Canada beat Scotland 8-4 in their first game of the 2023 World Mixed Doubles Curling Championship on April 21. Scotland's Jennifer Dodds and Bruce Mouat won the 2021 World Mixed Doubles Curling Championship in Aberdeen, Scotland.
Meanwhile, Japan won Group B with a record of eight wins and one loss. They will play the playoff qualification game winner of Estonia and Norway in the other semifinal.