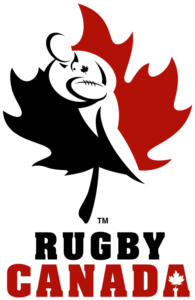 Team Canada is in the quarterfinals of the Olympic men's rugby sevens tournament. On Monday (Tuesday in Tokyo), Canada defeated the host country of Japan by a score of 36-12.
Due to the fact that Canada won by 24 points over Japan is significant because they entered the second day of the competition with no wins and two losses, and a dreadful for and against ratio of -38. A quarterfinal spot seemed completely unrealistic. Canada struggled mightily in losses to Great Britain by a score of 24-0, and then Fiji by a score of 28-14.
Then on Tuesday, Canada took care of business and remarkably accomplished the unimaginable. In their win over Japan, Connor Braid of Victoria, British Columbia recorded the hat trick as he had three tries, while Theo Sauder of Vancouver, British Columbia, Phil Berna of Vancouver, British Columbia, and Justin Douglas of Matsqui, British Columbia had one try each.
After Canada beat Japan, they needed some help from Ireland and got it. Due to the fact that Ireland beat Kenya by less than eight points (12-7), Canada advanced to the quarters by having a plus/minus of -14, while Ireland was at -16.
Canada will now face the powerful team from New Zealand in one of four quarterfinals (2:30 am MT, Tuesday). The other three quarterfinals are Great Britain versus the United States, South Africa versus Argentina, and Fiji versus Australia.