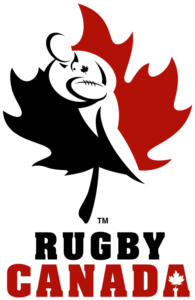 Canada has qualified for the 2024 Olympic Games in Paris in women's rugby sevens. On Sunday from Langford, British Columbia, Team Canada dominated the field in the Rugby Americas North Women's Sevens event by outscoring their opposition 288-7 over five games.
In First Stage Play, Canada beat Saint Lucia 59-0, Jamaica 53-0, and Mexico 82-0 on Saturday. In the semifinals on Sunday, Canada beat Saint Lucia 41-7 and in the final on Sunday, Canada beat Mexico 53-0.
In the final game of the tournament, five Canadians had tries. Asia Hogan-Rochester had three tries, Maddy Grant of Cornwall, Ontario and Krissy Scurfield of Canmore, Alberta had two tries each, and Fancy Bermudez of Edmonton, Alberta and Florence Symonds of Vancouver, British Columbia each had one try.
Team Canada becomes the eighth nation to qualify for the 2024 Olympic Games in Paris in women's rugby sevens. They are joined by the host nation France, the South American Qualification Tournament winner Brazil, the 2023 European Games winner Great Britain, and the top four nations from the 2022-23 World Rugby Women's Sevens Series (New Zealand, Australia, the United States and Ireland).
The Canadian Women's Rugby Sevens program is trying to bounce back from a disappointing 2020 Olympic Games in 2021 where they were unable to get out of Group B. Canada was completely clobbered by a score of 31-0 to France and had a very lacklustre performance in a 26-12 loss to Fiji.
Meanwhile, the United States won the Rugby Americas North Men's Sevens event in Langford with Canada finishing second. The Canadian men will compete in a second chance Olympic qualifier in 2024.