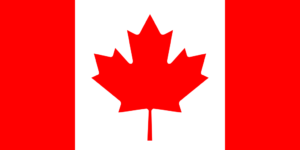 Team Canada has qualified for the 2018 Men's Field Hockey World Cup in Bhubaneswar, India. The Canadian team qualified by finishing in fifth place in the FIH (International Hockey Federation) World League Semi-Finals in London, England on Sunday.
Canada qualified for the 2018 World Cup by beating India 3-2 in the fifth place game. Normally when a team finishes in fifth place in a tournament, it is not always a good thing. However in this case, it is definitely a positive.
Team Canada went through Pool B in the qualifying tournament with a record of one win, two losses and one draw. Their pool B victory came on June 16, when they hammered Pakistan 6-0 on two goals from Iain Smythe of Vancouver, British Columbia. The Canadian squad then lost 3-0 to India and 3-1 to the Netherlands in pool play before tying Scotland at one goal apiece.
The Canadians got eliminated from earning a medal in the World League semi-finals on Thursday when they lost 4-2 to England. It was a tough loss for the Canadians because they were leading 2-0 early in the game before they surrendered four unanswered goals.
Before beating India by a single goal in the fifth place game, they defeated China 7-3 in the classification crossover contest on Saturday. In this game, Scott Tupper of Vancouver, British Columbia recorded a hat trick.
The other teams that have qualified for the 2018 Men's Field Hockey World Cup from November 24 to December 16 at the Kalinga Stadium in Bhubaneswar, India to date are India (because they are hosting the tournament), England, Argentina, Malaysia and the Netherlands. There is another World Cup men's field hockey qualifying tournament next month in South Africa. The fifth place finish in London will give the Canadian men confidence as they prepare for the 2020 Olympic Games in Tokyo.