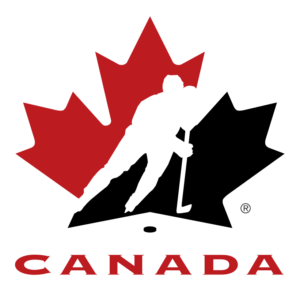 Team Canada has improved to 3-0 at the World Junior Hockey Championship in Edmonton, Alberta. On Tuesday, the Canadians dominated Switzerland with a 10-0 victory.
Canada was led offensively by Quinton Byfield of Newmarket, Ontario. Byfield had two goals and four assists for six points. Jakob Pelletier of Quebec City, Quebec had two goals and one assist for three points.
Meanwhile, seven players had two points each. Connor McMichael of Ajax, Ontario, Dylan Cozens of Whitehorse, Yukon, Cole Perfetti of Whitby, Ontario, and Ryan Suzuki of London, Ontario, each had one goal, and one assist. Meanwhile, Alex Newhook of St. John's, Newfoundland, Jack Quinn of Ottawa, Ontario, and Peyton Krebs of Okotoks, Alberta, each had two assists. Other Canadian goal scorers were Philip Tomasino of Mississauga, Ontario, and Kaiden Guhle of Grande Prairie, Alberta, who each had one goal.
This was also the first shutout of the tournament for Devon Levi of Montreal, Quebec. Levi made 15 saves overall (three saves in the first period, four saves in the second period, and eight saves in the third period).
Team Canada is in a first place tie with Finland in the Group A Standings. Both teams are undefeated heading into Thursday's New Year's Eve battle.