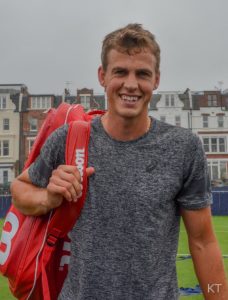 Team Canada was the fourth country to advance to the 2022 Davis Cup in Malaga, Spain on Thursday. In a best-of-three tie, Canada beat Germany two matches to one in the quarterfinals, and will now face Italy on Saturday. The other semi-final has Australia versus Croatia.
The tie on Thursday got off to a bit of a tough start for Team Canada. Denis Shapovalov of Toronto, Ontario was upset by Jan-Lennard Struff of Germany 6-3, 4-6, 7-6. However, if you have a look at the head-to-head meetings, Struff has Shapovalov's number, as he has now won six of nine meetings   now overall.
In the second match of the day, Montreal's Felix Auger-Aliassime defeated Germany's Oscar Otte 7-6, 6-4 to tie the tie at one. This was Auger-Aliassime's second career win over Otte, as he was previously victorious in the second round of the 2022 Firenze Open in Florence, Italy,  6-4, 6-7, 6-2. Auger-Aliassime would go to win the Firenze Open for his first of three straight fall indoor titles.
Then in the deciding doubles rubber, Vasek Posposil of Vernon, British Columbia teamed up with Shapovalov to beat the German pair of Kevin Krawietz and Tim Puetz, 2-6, 6-3, 6-3. In the ATP men's doubles rankings, Puetz is 18th, and Krawietz is 25th. Krawietz has also won the French Open twice in men's doubles.