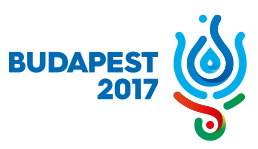 Team Canada recorded a dramatic win on Tuesday in women's water polo from the 2017 World Aquatics Championships from Budapest Hungary. The Canadians were tied at eight goals apiece with only one second left in the contest when Christine Robinson of Pointe-Claire, Quebec scored the game winning goal for a 9-8 Canada win over China.
With the victory, Team Canada improves their record to one win and one loss. The Canadians were able to rebound nicely after a 10-4 loss to Italy to open the tournament on Sunday.
In Canada's win over China, it was dominating third quarter for Team Canada. The Canadians were trailing 5-3 at half time, but outscored China 5-0 in the first eight minutes of the second half. The Chinese came back with three unanswered goals late in the second half before Robinson scored the dramatic winner.
Four Canadian players scored two goals each. They were Emma Wright of Lindsay, Ontario, Monika Eggens of Maple Ridge, British Columbia, Hayley McKelvey of Delta, British Columbia and Shae Fournier of Winnipeg, Manitoba.
With the victory, Canada moves into second place in the Group A standings. Team Canada will finish their pool schedule on Thursday when they face Brazil. Game time is 9:30 am MT from Budapest and can be seen on www.cbcsports.ca.