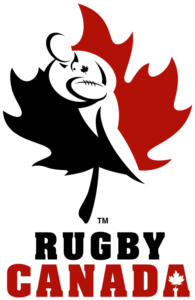 Even if Canada does not win their pool at the 2017 Women's Rugby World Cup, they will be in strong position to qualify for the semi-finals. On Wednesday, Team Canada opened their tournament in Dublin, Ireland with an overwhelming 98-0 win over Hong Kong at Billings Park.
The 98 points were the most points ever that Team Canada has ever had in a Women's World Cup of Rugby game in the history of the tournament. In all, Team Canada had 16 tries–five from Magali Harvey of Quebec City, Quebec, three from Kelly Russell of Bolton, Ontario, two each from Andrea Burk of Vancouver, British Columbia, Elissa Alarie of Trois-Rivieres, Quebec, and Amanda Thornborough of Brandon, Manitoba and one each from Brittany Waters of Vancouver, British Columbia and Alex Tessier of Sainte Clotilde-de-Horton, Quebec.
One could argue it was actually necessary for Canada to run up the score. Due to the format of the tournament, for and against matters in a big way. There is no guarantee that Canada will beat New Zealand to win their group, so if they finish in second place, then it is the team with the next best record, and then the team with the best for and against ratio. At +98, Team Canada has put themselves in good shape. The Canadians next play Wales on Sunday.