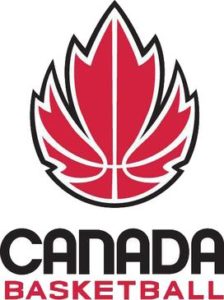 Canada closed out the 2018 Commonwealth Games in Gold Coast, Australia on Sunday with a silver medal in men's basketball. Team Canada lost the gold medal game 87-47 to Team Australia.
Team Canada had a record of one win and two losses in Pool A, and finished third in their group. They defeated Nigeria 82-67 and lost to Australia 95-55 and New Zealand 82-60.
Like women's hockey at the Olympic Winter Games, all four teams were guaranteed in reaching the medal round, with the top two teams advancing directly to the semifinals and the bottom two teams advancing to the quarterfinals (called qualifying finals at the Commonwealth Games) where they played the top two teams from Pool B. In the qualifying finals, Canada trounced England 97-79 and then got revenge against New Zealand with a 88-86 victory in the semifinals.
In two of Canada's wins, guard Ammanuel Diressa of Toronto led Canada in scoring. He had 24 points in Canada's win over Nigeria and then had 22 points in Canada's semifinal win over New Zealand.
New Zealand won the bronze medal in men's basketball. The Kiwis defeated Scotland 79-69.
The 2018 Commonwealth Games have now come to an end. Canada finished in third place in the overall medal standings with 82 medals. Australia led all countries with 198 medals and England was second with 136 medals. In all, Canada had 15 gold medals, 40 silver medals and 27 bronze medals. Canadian Olympic gold medalist Erica Wiebe of Stittsville, Ontario, who won the Commonwealth Games gold medal in the women's 75kg wrestling competition in the Gold Coast, was the flag bearer for Canada in the closing ceremonies.