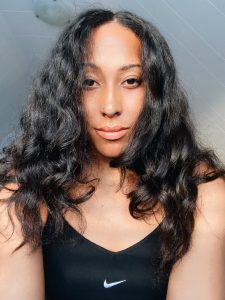 Team Canada has improved to a record of four wins and five losses in the 2023 Women's Volleyball Nations League. On Tuesday from Bangkok, Thailand, Canada blanked Croatia three sets to none. The Canadians outscored Croatia 78-68, as they won the match by a score of 25-21, 25-21, 28-26.
It was a slow start for Canada as Croatia controlled the opening minutes. However, the Canadians showed strong resiliency, and regained control.
Three Canadians reached double figures in points. Opposite hitter and captain Alexa Gray of Lethbridge, Alberta led Canada with 20 points as she had a game-high 17 attack points and three block points. Opposite hitter Kiera Van Ryk of New Westminster, British Columbia had 11 points (nine attack points, one block point, and one ace), and middle block Jazmine Ruth White of Oshawa,  Ontario had 10 points (five attack points, a game-high four block points, and one ace). Opposite hitter Andrea Mitrovic of Mississauga, Ontario led Canada with two aces.
Even though Canada got the win, and improved to 13 points (one more point than eighth place Italy), Canada remains in ninth place in the overall standings because Canada has only four wins, while Italy has five. Canada closes out the 2023 Women's Volleyball Nations League Pool action with games against Brazil on Thursday, Italy on Friday, and the Netherlands on Saturday.