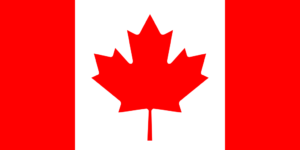 Team Canada has won its first two games in the men's field hockey tournament at the 2023 Pan American Games in Santiago, Chile. On Friday, Canada defeated the United States 2-1 in Santiago, Chile to improve to a record of two wins and zero losses. The tournament has added significance because the winner qualifies for the 2024 Olympic Games in Paris.
Team Canada got goals from Floris van Son and Gordon Johnston of Vancouver, British Colombia. Van Son scored in the 28th minute and Johnston scored in the 41st minute. It was the second goal for Johnston in the tournament, as he opened the scoring with a goal in the 19th minute in a 2-0 Canada win over Brazil on October 25. It is interesting that both of Johnston's goals at the Pan American Games so far have been game-winning goals.
In order for Canada to win Pool B, they will still need to win on Sunday against Trinidad and Tobago. That is because goals for and against is used as a tiebreaker rather than head-to-head. Argentina currently leads Pool A with a record of two wins and zero losses. The semifinals take place on November 1 and the gold medal game takes place on November 3.