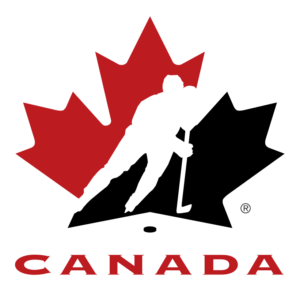 Team Canada improved to two wins and zero losses at the 2018 Ivan Hlinka Gretzky Cup on Tuesday. In a much tighter matchup than their opening contest, Canada defeated Slovakia 4-2 in Edmonton, Alberta.
Two Canadians notched a goal and an assist for two points. They were Alexis Lafreniere of Saint-Eustache, Quebec and Josh Williams of Langley, British Columbia. Meanwhile Justin Barron of Halifax, Nova Scotia notched two assists. The other Canadian goal scorers were Dylan Holloway of Bragg Creek, Alberta and Graeme Clarke of Ottawa, Ontario.
After a first period without any goals, Team Canada went ahead 2-0 after the second period. Many would think after Canada went up 3-0 in the third period, that it would be over. However this was not the case as Slovakia bounced back with two goals in a span of under four minutes to pull within one. Team Canada was able to restore their two goal lead and control when Williams scored from Jamieson Rees of Hamilton, Ontario and Ryan Suzuki of London, Ontario with 7:48 left in the third period.
With the win, Canada has guaranteed a spot in the semifinals, while Slovakia is eliminated. In other action in this elite world under-18 men's hockey summer event, Russia beat the Czech Republic 3-0, the United States beat Finland 6-2 and Sweden beat Switzerland 5-0. Sweden, Russia and the United States join Canada in the semifinals.