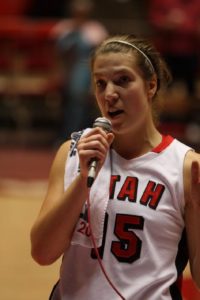 Team Canada won the Women's 3×3 Series Basketball Tournament in Montreal, Quebec. On Saturday, in the gold medal final, Team Canada beat Team Japan 21-13.
The Canadian team was comprised of Michelle and Katherine Plouffe of Edmonton, Alberta, Paige Crozon of Humboldt, Saskatchewan and Catherine Traer of Chelsea, Quebec. In Canada's win over Japan, Michelle Plouffe had 10 points, Crozon had five points, Katherine Plouffe had four points and Traer had two points.
The silver medalists from Japan were comprised of Stephanie Mawuli, Naho Miyoshi, Risa Nishioka and Mio Shinozaki. Team Canada had a perfect record of five wins and zero losses in the tournament. They defeated Mexico 22-0, the Netherlands 21-9 and the United States 21-13 in Pool A play before beating the Americans again 21-13 in the final.
The United States reached the semifinals by beating Poland 21-15 in one of two quarterfinal results. The other quarterfinal result had Switzerland over the Netherlands 13-8. Japan then beat Switzerland 21-16 in the other semifinal.
This is the third Women's 3×3 Series Basketball Tournament Canada has won in 2019. They also won events in Prague, Czech Republic on August 3 and in Bucharest, Romania on August 11. Canada also finished second in Poitiers, France on July 6 and Lignano, Italy on July 14.
At the current time, Canada is in second place in the World Series standings with 510 points. France leads with 670 points. The gold medal for the Plouffe sisters, Crozon and Traer will give them confidence as they prepare for the 2020 Olympic Games in Tokyo.