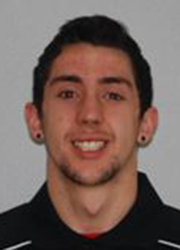 Team Canada recorded two weekend wins over Egypt and Australia at the 2019 Men's Volleyball World Cup from Nagano, Japan. In the tournament that happens once every four years, Canada defeated Egypt 27-25, 27-25, 16-25, 22-25, 15-9 on Friday and then Australia 18-25, 28-26, 25-20, 25-22 on Sunday.
With the victories, Canada improved to a record of two wins and three losses. They opened the tournament with a three set loss to Brazil (25-14, 25-22, 25-14 on October 1), a five set loss to Russia (23-25, 16-25, 25-17, 25-23, 15-10 on October 2) and a four set loss to Iran (18-25, 25-23, 27-25, 25-19 on October 4).
In Canada's win over Egypt, four Canadians reached double digits in scoring. Captain Nicholas Hoag of Sherbrooke, Quebec led Canada with 20 points. Ryley Barnes of Edmonton, Alberta had 16 points, Blake Scheerhoorn of Belleville, Ontario had 14 points and Arthur Szwarc of Toronto, Ontario had 10 points. Barnes led Canada with 13 spikes. Szwarc and Hoag led Canada with three blocks and Hoag led Canada with five aces.
In Canada's win over Australia, Stephen Maar of Aurora, Ontario led Canada with 24 points. Two other Canadians had double digits in points as Sharone Vernon-Evans of Scarborough, Ontario and Barnes each had 10 points. Hoag led Canada with three blocks and Szwarc led Canada with three aces.
Canada has six more games left in the round robin tournament, with all remaining games in Hiroshima. They play Tunisia on October 9, Argentina on October 10, the United States on October 11, Italy on October 13, Poland on October 14 and Japan on October 15.