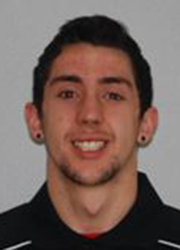 Team Canada has improved to a record of three wins and one loss in Olympic men's volleyball qualifying. On Wednesday, Canada beat China 25-19, 25-22, 26-24, and are now in second place in Pool C. That is significant because the top two teams from the eight team tournament qualify for the 2024 Olympic Games in Paris.
Outside hitter Stephen Maar of Aurora, Ontario led Canada with 20 points as he had 16 attack points and four aces. The four aces also led Team Canada. Outside hitter Eric Loeppky of Steinbach, Manitoba had 17 points, with all 17 points coming from the attack, which led Team Canada. Middle blocker Jordan Schnitzer of Surrey, British Columbia also reached double digits in scoring as he had 10 points (eight points from the attack, and a team-high two points from the block).
Team Canada captain and outside hitter Nicholas Hoag of Sherbrooke, Quebec had a key ace to close out the first set. Meanwhile, China was able to limit opposite Arthur Szwarc of Toronto, Ontario to two points after leading Canada in scoring in wins earlier in the tournament against the Netherlands and Argentina.
With three victories in their last three games, Canada is off to the Olympic Games in men's volleyball. They play Bulgaria, Belgium and Mexico to close out the tournament.