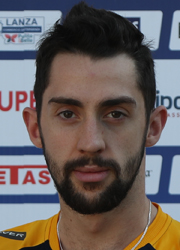 Team Canada moved one step closer to clinching a spot in men's volleyball at the 2024 Olympic Games in Paris on Thursday (Friday in Xi'An, China). In Pool C action, Canada beat their opponent in straight sets for the second straight game as they defeated Bulgaria 25-21, 25-17, 25-18. On Wednesday, Canada beat China 25-19, 25-22, 26-24. The only team that has a better record than Canada at the moment is Poland, which has a perfect record of five wins and zero losses. Poland is the only team which has beaten Canada to date. Canada sits second in the pool at four wins and one loss.
In Canada's win over Bulgaria, three Canadians reached double digits in scoring. Outside hitter Stephen Maar of Aurora, Ontario led Canada with 16 points (12 attack points, three block points and one ace). Outside hitter Eric Loeppky of Steinbach, Manitoba had 13 points (nine attack points, one block points and three aces), and opposite Arthur Szawrc of Toronto, Ontario had 11 points (eight attack points and three block points). Maar lead Canada with 12 attack points. Szwarc and Maar shared the Canadian lead with three block points. Loeppky led Canada with three aces.
Canada next plays Belgium in a massive game on Friday at 8pm MT. Belgium is in third place at three wins and two losses, with their losses coming to Poland and Argentina.