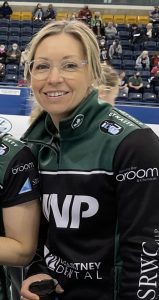 Thunder Bay, Ontario will host the 2025 Scotties Tournament of Hearts according to the Canadian Press on Tuesday. This will be the third time Thunder Bay will have hosted the Canadian Women's Curling Championship. They previously hosted the tournament in 1996 and 2022. When Thunder Bay hosted the tournament one year ago, there were not any spectators because of coronavirus.
One of Canada's best curling teams hails from Thunder Bay. Krista McCarville lost the 2016 Scotties Tournament of Hearts final in Grande Prairie, Alberta to Chelsea Carey of Calgary, Alberta by a score of 7-6, and the 2022 Scotties Tournament of Hearts final in Thunder Bay to Kerri Einarson of Gimli, Manitoba by a score of 9-6.
The 1996 Scotties Tournament of Hearts final in Thunder Bay, was won by Ontario's own Marilyn Bodogh of Toronto. That was one of two Scotties titles for Bodogh, as she also won the 1986 Scott Tournament of Hearts in Kitchener, Ontario. Bodogh went on to win the gold medal at the 1986 and 1996 Women's World Curling Championships. In 1986, Canada defeated West Germany's Andrea Schopp in the final by a score of 12-5 in Kelowna, British Columbia. Then in 1996, Canada defeated Lisa Schoeneberg of the United States by a score of 5-2 in Hamilton, Ontario. The 2024 Scotties Tournament of Hearts will be in Calgary.