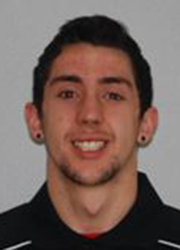 Team Canada beat Team Australia in the 2018 FIVB (International Volleyball Federation) Men's Volleyball Nations League at TD Place Arena in Ottawa, Ontario on Friday. It was a straight sets win for Canada, who came out with a 25-19, 26-24, 25-19 victory in their first of three games on the weekend.
The Canadian team in their win over Australia was led by Stephen Timothy Maar of Aurora, Ontario, who had 16 spikes and 18 total points. Graham Vigrass of Calgary led Team Canada with three blocks and Bradley Gunter of Comox, British Columbia led Team Canada with three aces.
At the time, the win over Australia improved Canada's record to five wins and two losses. However, they had to back-to-back losses on the weekend to Germany and the United States, to fall to an overall record of five wins and four losses. On Saturday, Canada lost to Germany 25-23, 25-22, 20-25, 25-19. On Sunday, Canada lost to the United States 23-25, 25-13, 25-19, 25-20.
With the losing weekend, Canada fell out of the top six, to eighth place in the overall standings. They are behind Poland and Brazil (8-1), the United States and France (7-2), Russia and Serbia (6-3) and Italy at 5-4. The top five teams plus France advance to the final round of the FIVB Men's Volleyball Nations League in Villeneuve-d'Ascq, France from July 4-8.
Canada's next games are in Varna, Bulgaria from June 15-17. Their opponents will be Bulgaria, Brazil and France.