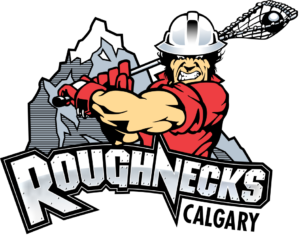 For the third time in franchise history, the Calgary Roughnecks have won the National Lacrosse League Championship. On Saturday, the Roughnecks defeated the Buffalo Bandits 14-13 in overtime to win the best out of three final series two games to none.
Rhys Duch of Victoria, British Columbia scored the overtime winner at 1:12 of the extra period from Riley Loewen of Burnaby, British Columbia and Jesse King of Victoria, British Columbia. Dane Dobbie of Elora, Ontario led the Roughnecks in scoring with seven points (four goals and three assists). However, what was most spectacular of Dobbie's stat line is the fact he had 17 shots.
The Roughnecks were in position to win the National Lacrosse League Championship in regulation. However, Corey Small of St. Catharines, Ontario tied the game at 13 with 28 seconds left in the fourth quarter to force the extra period.
The second quarter was the Roughnecks' best. Trailing 4-3 after the first quarter, they outscored the Bandits 6-2 to take a 9-6 lead heading into halftime. The Bandits then outscored the Roughnecks 4-1 in the third quarter before each team had three goals in the fourth quarter.
The other Roughnecks NLL Championship titles came in 2004 and 2009. The 2004 title was also over the Bandits as they beat Buffalo 14-11 in a single game in Calgary. The 2009 title win was also in Calgary, as the Roughnecks beat the New York Titans 12-10.