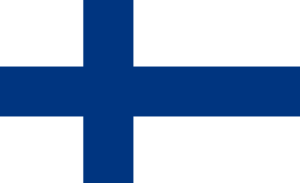 Team Canada won the silver medal at the 2019 International Ice Hockey Federation World Men's Hockey Championship in Bratislava, Slovakia on Sunday. In the gold medal game, Finland defeated Canada 3-1.
The Finns got two goals from Marko Anttila and then an insurance marker from Harri Pesonen, who put Finland up two goals after Canada controlled the play for a strong period of time in the third period. This was Finland's third ever gold medal at the World Men's Hockey Championship. They previously won in 1995 and 2011. Their prior titles came over Sweden as they knocked off their Scandinavian rivals 24 years ago in Stockholm and then eight years ago in Bratislava. The 2011 World Hockey Men's Championship was the only other time that Slovakia was the host.
Two major reasons why Finland won the world championship in 2019 was because of their strong goaltending and coaching. Kevin Lankinen, who is a prospect in the Chicago Blackhawks system, made 43 saves on 44 shot attempts. The remarkable performance against Canada came one day after he made 32 saves in a 1-0 semifinal win over Russia. Head coach Jukka Jalonen did a masterful job with no star players in the National Hockey League. In fact, only Henri Jokiharju and Juho Lammikko played in the NHL at all this past season and neither scored for the Blackhawks and Florida Panthers respectively.
After the game, Team Canada's Mark Stone of Winnipeg, Manitoba was named the tournament's most valuable player. Stone, who plays for the Vegas Golden Knights, led the tournament with eight goals and was fifth in scoring with 14 points. Russia, won the bronze medal after beating the Czech Republic 3-2 in a shootout.