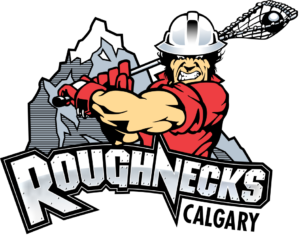 There is no more National Hockey League action for the Calgary Flames this season. However that does mean that there was lack of electricity in the air for a sporting event at the Scotiabank Saddledome in Calgary this month.
On Saturday night, the Calgary Roughnecks had their home appreciation night in a dominant 16-9 win over the Buffalo Bandits in National Lacrosse League action. The game did not mean much for the Roughnecks in the standings. At 6-9 (now 7-9), they could not catch for the Colorado Mammoth for second in the Pacific Division and had already clinched a playoff spot because they cannot be caught by the Vancouver Stealth.
You would not know the game had much meaning if you, like me, were one of the 17, 113 fans in the stands. The energy in the building was exceptional and there is no doubt that professional lacrosse in Calgary remains strong.
But the most impressive part of the night was the 50/50. The Roughnecks decided to donate the proceeds to those directly affected by the Humboldt Broncos bus tragedy on April 6, the deadliest vehicle accident involving a sports team in Canadian history. A total of 16 people associated with the Humboldt Broncos of the Saskatchewan Junior Hockey League would lose their life due to the accident.
The Calgary sports fan was obviously aware of the accident and opened their wallets without hesitation. The fact they had a 50/50 draw over $100,000 is something that should never be forgotten of how generous the Calgary sports fan can be.