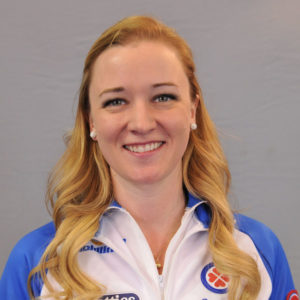 Teams from Calgary are in first place at the 2017 Canadian Olympic Curling Trials in Ottawa, Ontario. Calgary's Kevin Koe is 6-0 on the men's side and Calgary's Chelsea Carey is 5-0 on the women's side.
In men's action, Koe defeated John Epping of Toronto 6-4. Koe was in complete control for the first half of the game as he took a 6-0 lead after five ends. Epping got his way back into the match, but it was too little too late.
Carey meanwhile capitalized on a very poor curling game played by the Jennifer Jones team. Jones, who is the reigning Olympic champion and 2008 world champion, only curled 64% in a 7-5 Carey win. It was also a struggle for Jones's third Kaitlyn Lawes, who only curled 66%.
Koe is now two full games up on Brad Gushue of St. John's, Newfoundland and Mike McEwen of Winnipeg, Manitoba, who are each at 4-2. On Wednesday evening, Gushue beat McEwen 8-3 in a dominant effort. Koe's final two opponents are John Morris of Kelowna, who he plays on Thursday afternoon, and Gushue, who he plays Friday evening. Even if Koe were to lose both games, he would still play on the weekend in either the semi-final or the final.
On the women's side, Carey leads Jones and Ottawa's Rachel Homan, who are each at 5-1. Homan beat Casey Scheidegger of Lethbridge, Alberta 10-7 in a come from behind match where she scored four points in the 10th end. Krista McCarville of Thunder Bay, Ontario, is the only other curler above .500 as she is 3-2. Carey's final three opponents are Julie Tippin of Woodstock, Ontario (Thursday afternoon), McCarville (Friday morning) and Michelle Englot of Winnipeg (Friday afternoon).