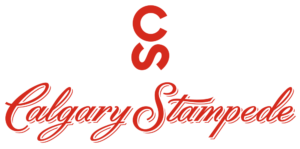 One of the biggest stories after three days of the 2021 Calgary Stampede is the fact that the bulls have been able to dominate the cowboys. On Sunday, not one cowboy was able to post a score, while on Saturday, Dakota Buttar of Kindersley, Saskatchewan was the only cowboy of the 12 to post a score, as he had 89.5 points.
There could be a variety of different reasons why most of the cowboys have struggled so mightily in the bull riding competition at the 2021 Calgary Stampede. One reason might include lack of competition over the last two years because of coronavirus. It will be interesting to see if the quality of the competition starts to improve or not.
In the bareback competition on Sunday, Dantan Bertsch of Eastend, Saskatchewan tied with Tim O'Connell of Zwingle, Iowa for the most points of the day with 86. He is now in fourth place in Pool A.
In steer wrestling, Curtis Cassidy of Donalda, Alberta had the fastest time of 4.2 seconds. He is now in second place in the aggregate standings in Pool A, behind Dakota Eldridge of Elko, Nevada.
Meanwhile in ladies' barrel racing, Toni Dixon of Foothills, Alberta, and Lynette Broadway of Brooks, Alberta tied for the best time on Sunday at 17.59 seconds. In the aggregate standings, Dixon is in third and Broadway is in fourth.