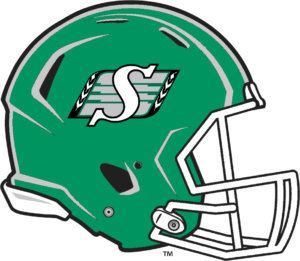 Brandon Bridge of Toronto, Ontario is developing accuracy with the Saskatchewan Roughriders in the Canadian Football League. On Thursday, Bridge recorded his first win as a starting quarterback this season as the Roughriders beat the Hamilton Tiger-Cats 18-13 at Mosaic Stadium in Regina, Saskatchewan. In doing so, Bridge developed statistics that showcased excellent accuracy.
Bridge completed 11 of 13 passes for an accuracy percentage of 84.6%. Even though he only had 101 yards passing, Bridge did have a season high 30 rushing yards. One statistic that Bridge will need to improve on as the regular season goes along is the touchdown to interception ratio. Currently Bridge has zero touchdowns in the air and on the ground, compared to three interceptions.
It is clear that Roughriders are looking for wins. On Thursday, Bridge took Saskatchewan down the field with three completed passes on the game winning drive that was capped off with a 34 yard touchdown run by Marcus Thigpen.
It was also a magnificent weekend for Ottawa Redblacks wide receiver Brad Sinopoli of Peterborough, Ontario. The University of Ottawa product completed a career high 11 passes for 148 yards and a touchdown in a 28-18 win over the Montreal Alouettes. Sinopoli was one of two Canadians to score a touchdown in the game for the Redblacks as he was joined by fullback Jean-Christophe Beaulieu, who had a 47 yard touchdown catch.
In Toronto on Saturday, Toronto Argonauts fullback Declan Cross of Oakville, Ontario caught a game winning five yard touchdown pass with 3:12 remaining in the fourth quarter as the Argonauts beat the Edmonton Eskimos 20-17. Meanwhile in Winnipeg, Andrew Harris of Winnipeg, Manitoba, had 109 yards rushing and a touchdown in a 41-19 Winnipeg Blue Bombers over the British Columbia Lions.
The Blue Bombers and Roughriders improved to two wins and two losses on the season. The Redblacks improved to two wins and one loss, while the Argonauts won their first game of the year and improved to one win and two losses.