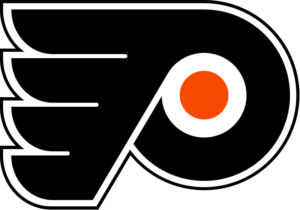 Brian Elliott of Newmarket, Ontario recorded his 41st career National Hockey League shutout on Tuesday. Elliott made 40 saves for the Philadelphia Flyers in their 3-0 win over the Buffalo Sabres.
Elliott made 11 saves in the first period, 13 saves in the second period, and 16 saves in the third period. Newly acquired sniper Taylor Hall of Calgary, Alberta led the Sabres with six shots on goal.
Offensively for the Flyers on Tuesday, Kevin Hayes led Philadelphia in scoring with one goal and one assist for two points. The Flyers also got goals from Travis Konecny of London, Ontario, and Jakub Voracek.
Konecny is off to a fantastic start to the 2021 NHL regular season. He leads the NHL in goals with four, alongside Bobby Ryan of the Detroit Red Wings, and is tied with six other players for the NHL lead in points with six. They are Hall, Canadian Olympic gold medalist, and Toronto Maple Leafs center John Tavares of Mississauga, Ontario, Maple Leafs right winger Mitch Marner of Markham, Ontario, Tomas Hertl of the San Jose Sharks, Jack Hughes of the New Jersey Devils, and Jack Eichel of the Buffalo Sabres. Tavares won the gold medal for Canada at the 2014 Olympic Winter Games in Sochi. 
This was Elliott's fifth shutout since joining the Flyers from the Calgary Flames in 2017. The former William M. Jennings Trophy winner who was a member of the St. Louis Blues in 2011-12, is in a time share to start the 2021 National Hockey League regular season alongside Carter Hart of Edmonton, Alberta. With the shutout, Elliott has a record of one win, one loss, a goals against average of 1.31, and a save percentage of .964.