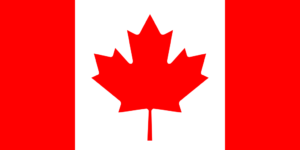 Two Canadians won silver medals in a halfpipe skiing World Cup at Canada Olympic Park in Calgary on Friday. Brandon MacKay won a silver medal in the men's competition and Rachael Karker of Erin, Ontario won the silver medal in the women's competition. Ironically, Karker and MacKay are dating each other according to Laurence Heinen of the Canadian Press,and they won their medals on  Valentine's Day.
In the men's World Cup halfpipe skiing event, MacKay posted a score of 91 points. Gus Kenworthy, the former American, who is now competing for Great Britain, won the gold medal with 93.2 points. Birk Irving of the United States won the bronze medal with 90.4 points. MacKay earned a medal by 1.2 points over fourth place finisher David Wise of the United States, who had 89.8 points.
This was MacKay's first World Cup medal. He finishes in fourth place in the World Cup standings with 215 points. Aaron Blunck of the United States was the World Cup men's halfpipe skiing champion with 340 points. Canadian Noah Bowman of Calgary, Alberta was second with 320 points.
In the women's World Cup halfpipe skiing event, Karker had 89.2 points. Ailing Gu of China won the gold medal with 94 points. Like Kenworthy, Gu was initially American and switched allegiances. Valeriya Demidova of Russia won the bronze medal with 87.2 points. Karker reached the podium by 7.6 points over Fanghui Li of China, who was in fourth place with 81.6 points.
Karker has now won six World Cup medals and four this season. In 2019-20, she previously won bronze in Copper Mountain, Colorado on December 13, silver in Secret Garden, China on December 21 and bronze in Mammoth Mountain, California on February 1.
Karker finished second in the women's halfpipe skiing World Cup standings with 280 points. Demidova won the World Cup title with 300 points. The silver medals for MacKay and Karker will give them confidence as they prepare for the 2022 Olympic Winter Games in Beijing.