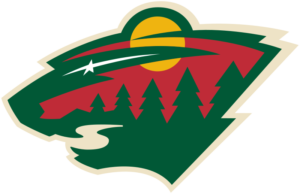 Dean Evason of Flin Flon, Manitoba has been named the Minnesota Wild interim head coach according to Sean Leahy of NBC Sports. Evason takes over from Bruce Boudreau of Toronto, Ontario, who was relieved of his duties on Friday.
This is Evason's first head coaching job in the National Hockey League. He previously was the assistant coach of the Washington Capitals from 2005 to 2012 and then the Wild from 2018 to 2020.
Evason does have a wealth of head coaching experience. It just has not come in the NHL. He was the head coach of the Kamloops Blazers of the Western Hockey League from 1999 to 2002, the head coach of the Vancouver Giants of the Western Hockey League from 2002 to 2004 and the head coach of the Milwaukee Admirals of the American Hockey League from 2012 to 2018.
As a player, Evason played 13 NHL regular seasons with the Washington Capitals, Hartford Whalers, San Jose Sharks, Dallas Stars and Calgary Flames from 1983 to 1996. He had 139 goals and 233 assists for 372 points in 803 regular season games. Evason's finest year came in 1986-87 with the Whalers, when he had career highs in goals (22), assists (37) and points (59).
Evason takes over a Wild team currently in sixth place in the Central Division. They presently have a record of 27 wins, 24 regulation losses and seven losses in extra time.