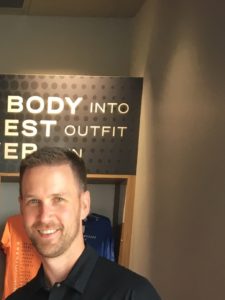 Brad Gushue of St. John's, Newfoundland is heading into the playoffs of the 2018 Tim Hortons Brier in Regina, Saskatchewan with a significant amount of momentum. On Friday. Gushue, who is representing Team Canada because he won the 2017 Tim Hortons Brier in St. John's, won both of his games on Friday by a score of 5-3 over Brad Jacobs of Northern Ontario and 5-4 in 11 ends over John Epping of Ontario.
Gushue finishes the championship pool portion of the 2018 Tim Hortons Brier with a record of 10-1 with his only loss coming in pool play to Alberta's Brendan Bottcher by a score of 10-7. Bottcher was very impressive on Friday evening as he defeated Northern Ontario 9-3.
Gushue will play Epping again in the 1-2 game on Saturday evening. Epping beat Bottcher 9-7 on Friday afternoon. The turning point came in the third end when Epping picked up four points when Bottcher and his third, Darren Moulding each missed key shots.
Bottcher meanwhile will play Jacobs again in the 3-4 game Saturday afternoon with Bottcher having hammer in the first end. The loser of this game is out, while the winner will play the loser of Epping and Gushue in the semi-final on Sunday morning. The winner of the Epping and Gushue matchup goes directly to the final on late Sunday afternoon.