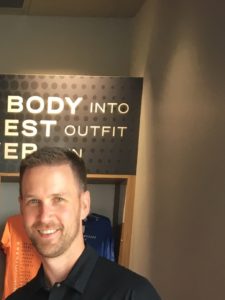 Canadian Olympic gold medalist Brad Gushue of St. John's, Newfoundland has won his third Canadian national men's curling championship as a skip. On Sunday, the Canadian Olympic gold medalist from the 2006 Olympic Winter Games in Torino, won the 2020 Tim Hortons Brier  by beating Alberta's Brendan Bottcher 7-3 in the championship final from the Leon's Centre in Kingston. Ontario.
Gushue helped Newfoundland and Labrador win their third Brier championship as a province. They previously won in 1976 and 2017. It should be noted that when Gushue won the Brier in 2018 (ironically beat Bottcher in the final 6-4), that Gushue was representing Team Canada as the defending champion instead of Newfoundland.
This was the third consecutive year that Bottcher advanced to the Brier Final and lost. In 2019, he lost to Calgary's Kevin Koe by a score of 4-3 in the championship final.
Gushue meanwhile had a difficult path to get to the 2020 Tim Hortons Brier final. By finishing third with a record of eight wins and three losses in the Championship Pool Standings, Gushue needed to win the 3-4 game and semifinal before advancing to the final. He did just that as he beat Northern Ontario's Brad Jacobs 7-4 and Saskatchewan's Matt Dunstone 7-6 to reach the championship final. With the win, Gushue, third Mark Nichols, second Brett Gallant and lead Geoff Walker, will represent Team Canada at the 2020 World Men's Curling Championship in Glasgow, Scotland from March 28 to April 5.