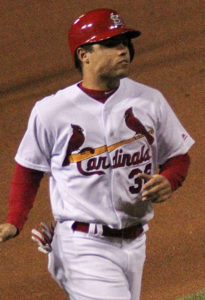 The Toronto Blue Jays traded shortstop Aledmys Diaz to the Houston Astros for pitching prospect Trent Thornton on Saturday. This is the latest example of the Blue Jays in the process of rebuilding and trying to stock up their talent for the future.
Diaz played 130 games last season for the Blue Jays. He batted .263 in 452 plate appearances and 422 at bats. Diaz had 55 runs, 111 hits, 26 doubles, 18 home runs, 55 runs batted in, three stolen bases, 23 walks, a .453 slugging percentage and 62 strikeouts. He had a career high in home runs.
The Astros become Diaz's third team. In addition to the Blue Jays, Diaz has played two seasons for the St. Louis Cardinals where he was an all-star for the National League during his rookie season of 2016. In Houston, it is expected that Diaz will be a backup infielder and give the Astros some more depth. Jose Altuve is the Astros everyday second baseman, Carlos Correa is the Astros everyday shortstop and Alex Bregman is the Astros everyday third baseman at the moment.
Thornton meanwhile shared his time last season with the Scottsdale Scorpions of the Arizona Fall League and the Fresno Grizzlies of the Pacific Coast League. The Blue Jays will be hoping Thornton shows some improvement as he only had an earned run average of 4.42 in 24 games with the Grizzlies last year.