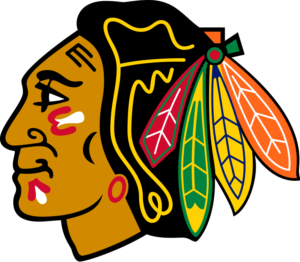 Kyle Davidson of Sudbury, Ontario has been named the interim general manager of the Chicago Blackhawks according to eliteprospects.com. He has spent the last 12 seasons with the Blackhawks as their intern analyst, manager of hockey administration, assistant general manager, and vice-president of hockey strategy and analytics.
Davidson takes over from Stan Bowman of Montreal, Quebec. Bowman resigned after it was revealed from an independent investigation that an assistant coach with the Blackhawks had sexually assaulted a player in 2010, and that Bowman failed to act even though he was aware that the assault took place according to Jay Cohen and Stephen Whyno of the Associated Press. John McDonough, who was the Blackhawks President at the time, was also aware of the assault, but was already fired on April 27, 2020, before the reported sexual assault this week.
The Blackhawks have got off to a bad start to begin the 2021-22 National Hockey League regular season. They only have one point in their first six games. The single point came in a 4-3 loss to the New Jersey Devils on October 15.
Meanwhile, five Blackhawks are currently on the coronavirus list. They are Canadian Olympic gold medalist Jonathan Toews of Winnipeg, Manitoba, Jujhar Khaira of Surrey, British Columbia, Riley Stillman of Calgary, Alberta, Patrick Kane and Henrik Borgstrom. Toews won a gold medal for Canada at the 2010 Olympic Winter Games in Vancouver and the 2014 Olympic Winter Games in Sochi.