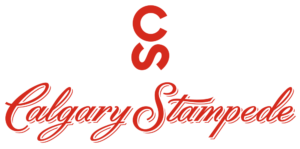 Pool B started competition on Tuesday at the 2021 Calgary Stampede. There are two Canadian cowboys in the outright lead in their respective events. In the saddle bronc, Ben Andersen of Rocky Mountain House, Alberta is in first, and Erik Dublanko of Thorsby, Alberta leads the tie-down roping.
Andersen on the bronc Aerosol Rocket posted a score of 85.5 points. He had half a point more than Lefty Holman of Visalia, California, who had 85 points on Don't See You.
It was a rather low-scoring day in the saddle bronc compared to the Pool A results. Andersen's score of 85.5 points, was only the eighth-best score in the saddle bronc so far. The previous seven best scores in the saddle bronc from Pool A belonged to Sage Newman of Melstone, Montana (89.5, 86.5 and 90), Zeke Thurston of Big Valley, Alberta (88.5), Kolby Wanchuk of Sherwood Park, Alberta (94.5), Logan Cook of Alto, Texas (87.5), and Chase Brooks of Deere Lodge, Montana (89.5).
Meanwhile, in the tie-down roping, Dublanko posted a time of 7.5 seconds. He was eight-tenths of a second faster than Ryan Jarrett of Comanche, Oklahoma. Only four cowboys posted a time in the tie-down roping competition on Tuesday. The only other Canadian to post a time was Morgan Grant of Didsbury, Alberta, who was in third place with 9.3 seconds.