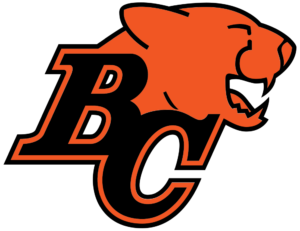 British Columbia Lions linebackers coach Travis Brown of Fresno, California has tested positive for Coronavirus. Brown, who is 29 years old, was named to the position on January 6, 2020 after spending the last two seasons as the linebackers coach for the Edmonton Eskimos.
Brown played two seasons in the Canadian Football League with the Ottawa Redblacks from 2014 to 2015. In 21 games, he had three sacks, two interceptions for 37 yards, one touchdown, one forced fumble, 60 tackles and 10 special teams tackles.
Brown's lone CFL touchdown came on October 3, 2014. It was a 37 yard interception return for a touchdown off of Winnipeg Blue Bombers' quarterback Drew Willy in a 42-20 Ottawa win.
One person close to Brown is trying her very best to make sure all people take Coronavirus seriously. That is Travis Brown's mother Mindy. According to 3Down Nation, Mindy went to Facebook and delivered the following post on Sunday.
On March 14th, Travis' condition was so scary that he was taken by ambulance to Clovis Community Hospital, which is staged and ready to combat the virus.
Travis was released from the ER later that day and told to self-quarantine until they received his test results. He had already strictly isolated himself though, because his sickness felt different than any flu or cold he'd ever experienced.
It has been over a week people, and we still have our fingers ready to hit the 911 button because this thing is a MONSTER! I knew we were screwed when Travis wouldn't even step outside to get our care packages until we were tucked safely in our vehicles driving away.
Travis and I felt it was our duty to share this information with you because many of you are not taking this seriously. I told him I was so angry because I drove past Target yesterday and entire families were walking in as though it was a normal day!!! Lowe's parking lot was full of women with kids loading flowers in their car!
WE ALL NEED TO DO BETTER AT THIS! You could be carrying this virus and not even know it.
You need to comprehend there is nothing that can be done for you if you get this! IF you are lucky enough to get a hospital bed, it doesn't mean there'll be a ventilator for you, which is why we need to FLATTEN THE CURVE!
In closing I want to reiterate that this virus has brought my big, strong, young and healthy son to his knees. Which is where we all need to be… praying for not only God's mercy, but for wisdom, strength and self-discipline to fight this.
God be with you! 

P.S. Thank you Travis for the precautions you've taken to keep us safe. We love you!
It is time we all take Coronavirus seriously. Stay inside your home the entire day if you can. Forget about going to the hardware store to prepare for your spring gardening. That is not important.