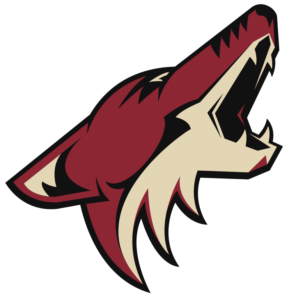 According to Arizona Sports 98.7 FM, Bill Armstrong of Richmond Hill, Ontario has been named the new general manager of the Arizona Coyotes on  Thursday. Armstrong replaces Steve Sullivan of Timmins, Ontario, who was the interim Coyotes general manager when the franchise parted ways with John Chayka of Jordan Station, Ontario in July.
Armstrong had spent the last 16 seasons in the St. Louis Blues organization. Among his roles have included an amateur scout, director of amateur scouting, and assistant general manager. Armstrong was the Blues assistant general manger and director of amateur scouting when they won the Stanley Cup in 2019.
It should be noted that Bill Armstrong is not related to current Blues general manager Doug Armstrong of Sarnia, Ontario. Doug Armstrong has been in the Blues organization since 2008.
With the Arizona Coyotes, Bill Armstrong's first assignment will be to decide what to do with unrestricted free agent Taylor Hall of Calgary, Alberta. Hall was traded from the New Jersey Devils to the Coyotes on December 16, 2019. Regarded as one of the best natural goal scorers in the entire NHL, it is going to be mighty expensive for Arizona to keep Hall. Over the last seven seasons, Hall has made an average of $6 million per year. In 2020-21, expect Hall to make in the neighbourhood of $8 million to $9 million.