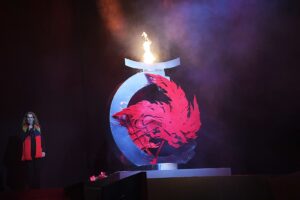 According to Lori Ewing of the Canadian Press, the Canada Summer Games in Niagara, Ontario has moved from 2021 to 2022 due to coronavirus. The event was to take place from August 6-21, 2021. Now it will be in the summer of 2022. The official dates in two years from now have not yet been announced.
This is the third time that the Canada Games have taken place in the province of Ontario. Thunder Bay was the host in 1981, and London was the host in 2001.
It should be noted that even though athletes participate in 20 summer sports, some indoor summer sports take place during the Canada Winter Games. Those sports include archery, artistic gymnastics, artistic swimming, badminton, boxing, judo, ringette, squash, table tennis, trampoline and wheelchair basketball.
The majority of sporting events that take place at the Canada Summer Games are also in the Olympic Games. The only exception is box lacrosse. Sports that are part of the Olympic Games that are not part of the Canada Games are equestrian, fencing, field hockey, handball, karate, modern pentathlon, shooting, skateboarding, sport climbing, surfing, taekwondo, and weightlifting.
Karate, skateboarding, sport climbing and surfing will make its debut at the 2020 Olympic Games in Tokyo in 2021. Just like the Canada Games, the Olympic Games will be postponed a full year.