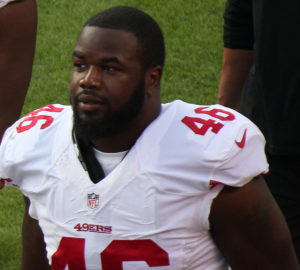 The Toronto Argonauts traded defensive end Shawn Lemon to the British Columbia Lions on Tuesday. The Lions become the sixth team that Lemon has played for in the Canadian Football League, as he has also played for the Saskatchewan Roughriders, Edmonton Eskimos, Calgary Stampeders and Ottawa Red Blacks.
In return, the Argonauts received a player on the Lions' negotiating list. The name of the player was not disclosed.
In five games in 2018, Lemon has five defensive tackles, one sack and one forced fumble. Four of the tackles, sack and forced fumble came in the Argonauts' 27-19 loss to the Saskatchewan Roughriders in their season opener on June 15 from Regina, Saskatchewan.
A two-time Grey Cup champion, Lemon won his first Grey Cup with the Stampeders in 2014. He was also part of the Argonauts squad that upset the Stampeders to win the 2017 Grey Cup from Ottawa.
A CFL East All-Star with the Argonauts in 2016, Lemon had a remarkable season that year with Toronto. He had 22 tackles, 14 sacks and four forced fumbles. Lemon also led the CFL with eight forced fumbles while with the Stampeders in 2014. In his career, Lemon has played 80 games, 117 tackles, 51 sacks, one interception and 19 forced fumbles.
The Lions have given up the third most points in the Canadian Football League this season and the most among team in the Western Division with 138. In comparison, the Stampeders have only given up 46 points in five games.