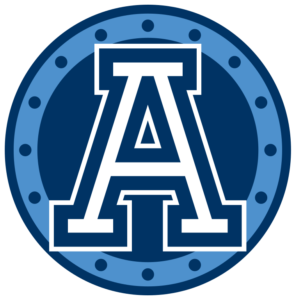 The Toronto Argonauts  of the Canadian Football League signed wide receiver Duron Carter to a contract on Sunday. Carter made CFL headlines earlier this month when he was released by the Saskatchewan Roughriders.
Carter's offensive numbers were not spectacular this season for the Roughriders in 2018, but there was a reason for that. Due to injuries, the Roughriders put Carter at defensive back and had 13 tackles and one interception for a touchdown of 28 yards. On the offensive side of the football, Carter had eight catches for 111 yards and a touchdown in seven games.
Last year Carter reached 1000 receiving yards for the second time in three seasons, He had 73 catches for 1043 yards and eight touchdowns for the Roughriders. It was in fact Carter's first season with Saskatchewan after he spent 2013, 2014 and 2016 with the Montreal Alouettes. During the 2014 season, Carter had a career high 75 catches for Montreal and had 1030 receiving yards and seven touchdowns.
Carter was also a CFL All-Star with the Alouettes in 2014 and the Roughriders in 2017. He is also the son of Pro Football Hall of Fame receiver Cris Carter, who starred with the Minnesota Vikings.
Expect Carter to return to the wide receiver position for Toronto. However in a bizarre turn of events it has already been reported that Carter will not play the next two games for the Argonauts against the Hamilton Tiger-Cats.
In week 11, the Argonauts surprisingly lost 25-22 to the Alouettes. In other action, Hamilton beat Edmonton 25-24, Calgary beat Winnipeg 39-26 and Saskatchewan beat B.C. 24-21.