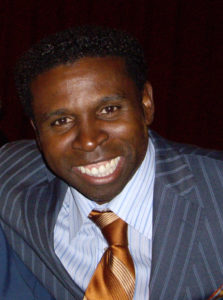 Michael "Pinball" Clemons has been named the general manager of the Toronto Argonauts. In an announcement made on Tuesday, the Argonauts fired former general manager Jim Popp and replaced him with Clemons, who had previously been the general manager of the Argonauts during the 2003 Canadian Football League regular season.
Clemons in fact has simply done everything in Toronto. As a player with the Argonauts from 1989-2000, he was a running back, slotback and kick returner. He has also been the Argonauts president, chief executive officer, head coach and vice-chair. Clemons has also won six Grey Cups with the Argonauts. Three have come as a player, one as a head coach and two as a vice-chair. Clemons had been exclusively the Argonauts vice-chair since 2009.
It has been a very difficult season for the Argonauts. They are currently at two wins and 12 losses and are last in the Eastern Division. They are the only team that has been mathematically eliminated from the CFL playoffs.
On Wednesday, Clemons made a trade as he dealt quarterback Zach Collaros to the Winnipeg Blue Bombers with a fifth round draft pick for a third round draft pick. That draft pick changes to a first round draft pick if Collaros re-signs with the Blue Bombers.
It has been a disappointing season for Collaros. He has only played one game in 2019 as he has also been part of the Saskatchewan Roughriders and Toronto Argonauts organizations. With Matt Nichols out for the year with a shoulder injury and Chris Streveler struggling, Collaros could have a huge impact for the Blue Bombers the rest of the season as they are currently third in the Western Division with a record of nine wins and six losses.