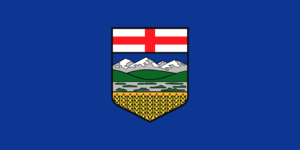 On Monday, Albertans will be voting in a very important referendum. The question on the ballot will be "Do you want Alberta to adopt year-round Daylight Saving Time, which is summer hours, eliminating the need to change our clocks twice a year?"
I seldom get into politics on www.canadiansportscene.com. However this matter is not strictly a political matter. It has impact beyond politics, and directly impacts the health and economy of the Canadian province I reside.
Do we want to change our clocks? None of us particularly want to do it, but until the rest of western Canada and the United States do it at the same time as Alberta, it could have significant detrimental implications to the professional hockey scene where the Calgary Flames and Edmonton Oilers call home. The Oilers and Flames are in the NHL's Pacific Division. If Albertans vote yes, the Alberta time zone could be aligned with Saskatchewan for the months from November to March, which would put Alberta two hours later than the west coast. This will mean Oilers and Flames games inside their own Pacific Division will last until midnight. This would mean Saturday night games for Hockey Night in Canada would not BEGIN until 9 pm.
Yes, western American states voted to end changing their clocks in a referendum a few years ago. However, in order for any change to be made, they need federal approval, which could take years. The government of British Columbia has already publicly stated they will not make a change until the western American states make a change.
I have tried to contact the Province of Alberta with my concerns. I have asked the province if Albertans vote Yes to the issue, what would happen. On September 5, I sent out an email to my member of the legislative assembly. Here was the email I sent:
"Hello:
I have deep concerns about the possibility of Alberta unilaterally getting rid of
daylight
savings time if the majority of Albertans do not want to change their clocks twice a year. I am ok with the change if everyone across North America is changing, but I do not want Alberta to be doing this alone.
I spoke passionately against the NDP proposal led by Thomas Dang four years ago, and have more questions about the question that is on the ballot next month. If you can provide me more information on any differences between the current provincial proposal and the terrible proposal by the NDP government four years ago, that would be appreciated.
I am a professional sports writer. One of the major reasons I moved to Alberta from Ontario in 2002 was because of Alberta's excellent time zone. It is disaster for me if there is a two hour time change between British Columbia/California and Alberta.
Sincerely,
Jeremy Freeborn
Freelance Sports Writer."
My MLA did not have a response to my concerns. It was forwarded to the Ministry of Service of Alberta, who has not responded back to my email, with 48 hours left before Albertans are to vote. The bottom line is more information is required from the province of Alberta before the people have enough information to make a sound decision. By not publicly detailing what is going to happen if Albertans vote Yes, I strongly encourage all Albertans to vote NO to the Daylight Savings Time question.
Albertans should heavily criticize Thomas Dang for pitching the idea four years ago. However the NDP government went about it the right way in 2017. They had a series of provincial consultations throughout Alberta, and consulted the business community before scrapping the bill instead of putting the question on an election ballot. Now the Conservatives are putting this question to Albertans, and it is deeply troubling that many Albertans are going into the election completely ill-informed and not knowing all of the consequences before they vote. If the status quo is not broken why fix it? Voting Yes, could have detrimental consequences.